FEMACIN | Ayurvedic Women's Health Tonic
Nature's touch Women's wellness
Sale price
₹ 310
Regular price
M.R.P: ₹
Unit price
₹
/
per
(Inclusive of all taxes)
100% Natural
No Harsh Ingredients
Ayurvedic Herb
Quality Check
Wildcrafted & Organic
View full details
Description
A woman's body is complex and hormonal balance is crucial in her overall everyday wellbeing. Packing the power of 12 Ayurvedic herbs, this natural tonic ensures that she is in the pink of health as she journeys through the crucial stages of puberty, conception and menopause. The estrogenic qualities of Shatavari and Ashoka help develop and maintain the reproductive system. Gynaecological issues and menstrual problems like heavy, irregular and painful periods are regulated by this formulation, keeping her in a state of mental and physical bliss.

INGREDIENTS NOT ADDED: Glutein, GMOs, Wheat, Dairy, Soy, Yeast, Synthetic preservatives and Color, Heavy Metal, Synthetic vitamins and Chemicals
Ingredients
Satavari
Satavari (Asparagus racemosus) Root Pw. - 1 part
Ashwagandha
Ashwagandha (Withania somnifera) root Pw. - 1 part
Nagakeshar
Nagakeshar (Mesua ferrea) Stmn. Pw. - 1 part
Elaichi
Elaichi (Elettaria cardamomum) Fr. Pw. - 1 part
Pippali
Pippali (Piper longum) Fr. Pw. - 1 part
Tejpatta
Tejpatta (Cinnamomum tamala) Lf. Pw. - 1 part
Bala
Bala (Sida cordifolia) Rt. Pw. - 1 part
Amla
Amla (Phyllanthus emblica) Fr. Pw. - 1 part
Lauha bhasma
Lauha bhasma Pw. - 1 part
Asoka
Asoka (Saraca asoca) Bk. Pw. - 1 part
Shilajit
Shilajit (Asphaltum Punjabianum) Pw. - 1 part
Punarnava
Punarnava (Boerhaavia diffusa) Wl pl. Pw. - 1 part
SodBenzoate
SodBenzoate as preservative
HOW IT WORKS?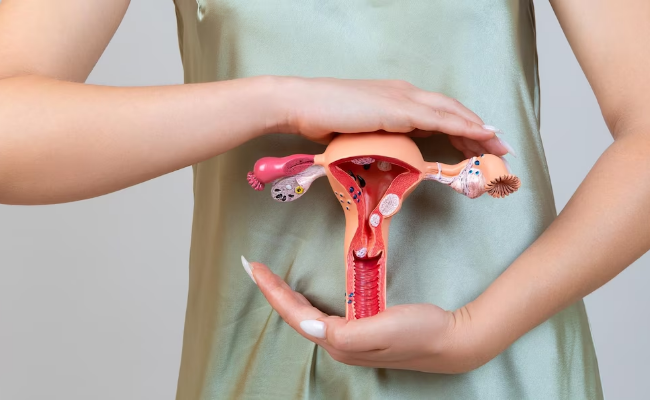 Mechanism of action
ASHOKA BARK: Helps to manage various gynecological problems such as irregular and painful periods. Works as uterine tonic that stimulates the uterine function & reduces the uterine contractions. It also helps to reduce the excessive menstrual flow or heavy bleeding.
BALA ROOT: It is known to help balance hormones, regulate the menstrual cycle, and improve fertility. It is also said to increase energy levels and boost libido, reduce stress and anxiety, and reduce menstrual cramps and discomfort. Also believed to reduce the risk of endometriosis, polycystic ovary syndrome, and fibroids.
SHATAVARI ROOT:It is believed to strengthen and balance the female reproductive system, increase fertility, reduce menstrual pain, and boost overall health and vitality. It is also used to treat menopausal symptoms, such as hot flashes and night sweats, due to its hormone balancing properties.
NAGKESHAR STAMEN:It has traditionally been used as a remedy for women's health issues such as premenstrual syndrome (PMS), menstrual cramps, and fertility problems. It has also been used to treat skin disorders, abdominal pain, and ovarian cysts. Additionally, it may help reduce menopausal symptoms and improve general health.
PUNARNAVA WHOLE PLANT: It has been used for centuries in Ayurveda as a remedy for women's health, including menstrual problems, infertility, and menopause. It is also said to help promote healthy lactation and improve skin complexion. Punarnava can also be used to reduce inflammation, reduce stress, and improve overall health.
SHILAJIT:It has long been used in Ayurvedic medicine to promote women's health. It has been used to treat a variety of conditions, including menstrual cramps, infertility, anemia, and menopausal symptoms. Shilajit is also believed to be beneficial for general health and vitality, as it is high in minerals and antioxidants. It is thought to improve energy and help to reduce fatigue, boost the immune system, and reduce inflammation.
LAUHA BHASMA:It is known to be effective in treating diseases like amenorrhea, leucorrhea, and irregular menstrual cycles. It helps in improving hormonal balance in women and also helps in reducing symptoms of menopause. It improves fertility in women and also improves quality and quantity of eggs.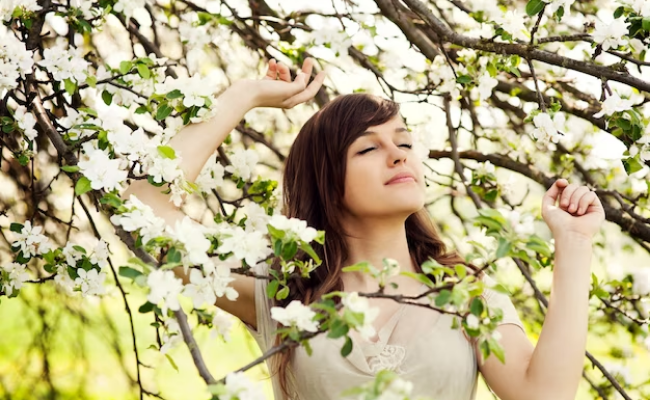 Therapeutic benefits
Helps support healthy hormonal balance and provides relief from PMS symptoms such as mood swings, cramps, and irritability.
This tonic contains ingredients which are rich in natural phytoestrogens, help to reduce menopause symptoms.
Helps support fertility and regular ovulation.
Helps boosting energy level and keep you active and energetic.
This tonic corrects menstrual irregularities and normalizes the cycles, controls excessive uterine bleeding and also corrects hormonal imbalance.
Contains herbs like Shatavari, Punarnava and Ashwagandha, which help naturally boost libido and sexual desire and also boosts mental health of the body.
HOW TO USE IT?
Precautions
WHO ARE IN NEED OF FEMACIN?
Menstrual irregularities
Dysmenorrhoea
PMS (Premenstrual Syndrome)
Leucorrhoea
Dysfunctional Uterine Bleeding
Abdominal cramp
Mood swings
Menopause
Uterine fibroids
HOW TO USE?
Shake the bottle well before use.
Take 10ml twice a day or as directed by the physician.
Add 20ml of water and drink.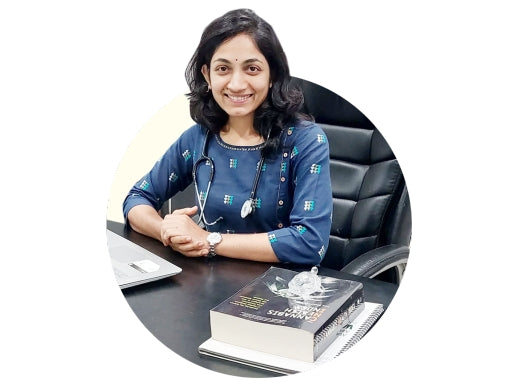 YOUR JOURNEY TO WELL-BEING STARTS HERE
Consultation and Treatment from Certified Ayurvedic Experts
Book An Appointment